AARKAY FORGE – QUALITY POLICY
Aarkay Forge maintains a very high focus on the total satisfaction of the customer by providing Hand Tools that are of proven & consistent quality.
Company verifies characteristic of its products as per defined quality plans and ebnsure timely delivery to delight its customers.
Top Management of the company is committed to establish & maintain its QMS as per International Standards & continually improve its effectiveness.
Company plans & implements continual improvements in product quality, technology & effectiveness of processes of its QMS on the basis of its own experience & customer feedback.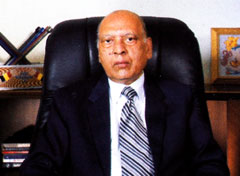 "Our vision is to attain a competitive advantage by supplying premium quality products with flawless service and in this regard to build a strong brand name in the international and domestic markets."
LATE MR. P.P. GUPTA   •   FOUNDER
"I am completely blown away. Hand Tools by AarKay Forge are worth much more than I paid. I would also like to say thank you to all your staff."
"Hand Tools by AarKay Forge are awesome! Needless to say we are extremely satisfied with the results. We love your system. Fantastic customer support."