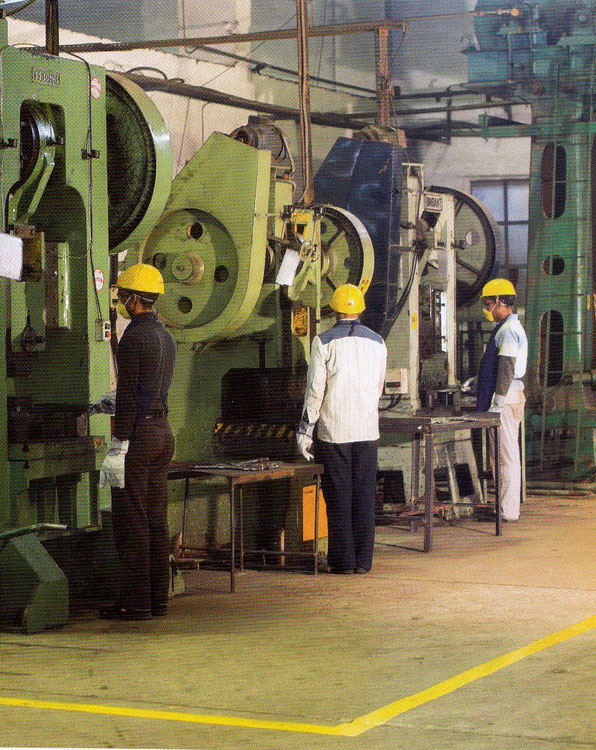 AARKAY FORGE – OUR FACILITIES
FORGING
All forgings are done by Induction Heating which keeps the environment in the Forge Shop hygienic and free from pollution and smoke.
MACHINING
Machining for various required sizes and specification is done on CNC / SPM / Lathe / Milling and Drilling machines.
The Three Profiler Machine is equipped to profile different sections to give the perfect shapes from Round to Hex to Square etc.
Automatic Thread Rolling Machine to facilitate threading to very close tolerance as per size & specification.
HEAT TREATMENT
Continuous Heat Treatment Shaker Hearth Furnace, with controlled atmosphere. Have huge advantage over conventional oil fired furnaces.
It has gas-fired hardening chamber that ensures no burning, scaling or decab layer.
Conveyor based tempering furnace ensures even grain structure for the tool.
SURFACE TREATMENT
The Electroplating & Phosphating plant is spacious with clean working atmosphere.
All safety equipment are in place to ensure safety & health our workers.
STORAGE & DISPATCH
Storage area is properly marked.
Packing & Dispatch done as per international standards or as per customer's requirement.
QUALITY ASSURANCE & CONROL
We have fine knit of various Quality Assurance & Control processes running parallel. There are multiple and overlapping layers of inspection functions through which the various components have to pass.
TESTING & INSPECTION
We have highly qualified & experienced QA team having right aptitude to perform the functions.
IN-PROCESS INSPECTION
At every stage of manufacturing, the components are being checked at regular intervals with the help of calibrated gauges and instruments.
INCOMING INSPECTION
Any material, which in a way affects the quality of the process or product realisation as per the established norms, is thoroughly checked before its release for usage.
As appropriate, inspection is done at the supplier's end before the dispatch of the material to our works.
FINAL STAGE INSPECTION / PDI
Before final dispatch of the components, a pre-dispatch inspection is done on sampling basis as per Inspection Standards to ensure that the material is as per customer's requirement.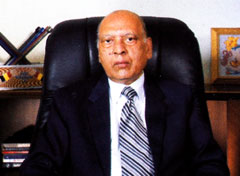 "Our vision is to attain a competitive advantage by supplying premium quality products with flawless service and in this regard to build a strong brand name in the international and domestic markets."
LATE MR. P.P. GUPTA   •   FOUNDER
"I am completely blown away. Hand Tools by AarKay Forge are worth much more than I paid. I would also like to say thank you to all your staff."
"Hand Tools by AarKay Forge are awesome! Needless to say we are extremely satisfied with the results. We love your system. Fantastic customer support."